I have created some new edits last night including a remake of my original Ultimate Enemy (King Casual) remake.
I've put them into one convenient file so you can put them in in one copy+paste in the client folder. (It took a while)
Here's the link.
mediafire.com file/70u0vk1h2ftw2fm/Edit%20Pack.rar
I don't have SS's because I can't get online (Not because of the error, I'm just internet deprived), so post the SS's of the things I remade and I'll fix as needed.
Also, to King[PM] Your patcher screens are ready. PM me for them please.
#14UltimateDark
Update: I'm about to get back on and post those SS's. Gimme a few minutes to gather the shots.
Update No 2: Got them. Here they are.
UltimateEnemy Updated + Pink Splendor Staff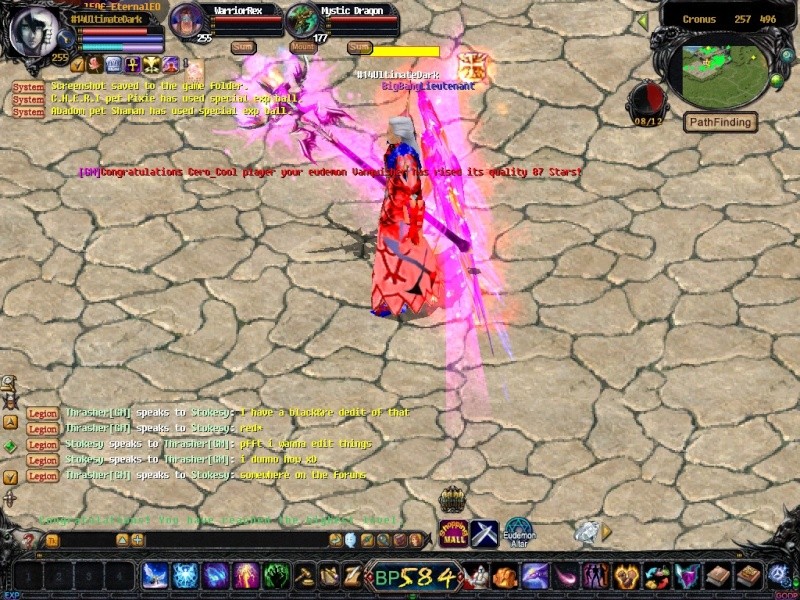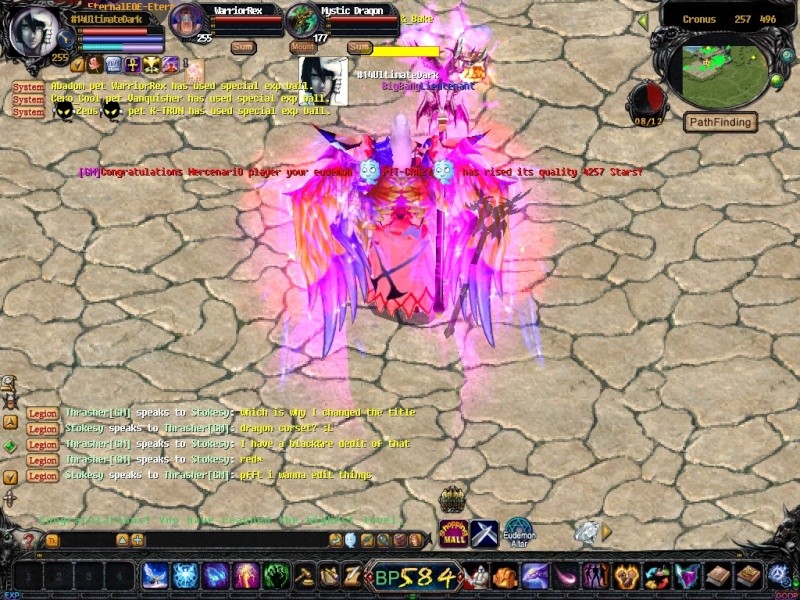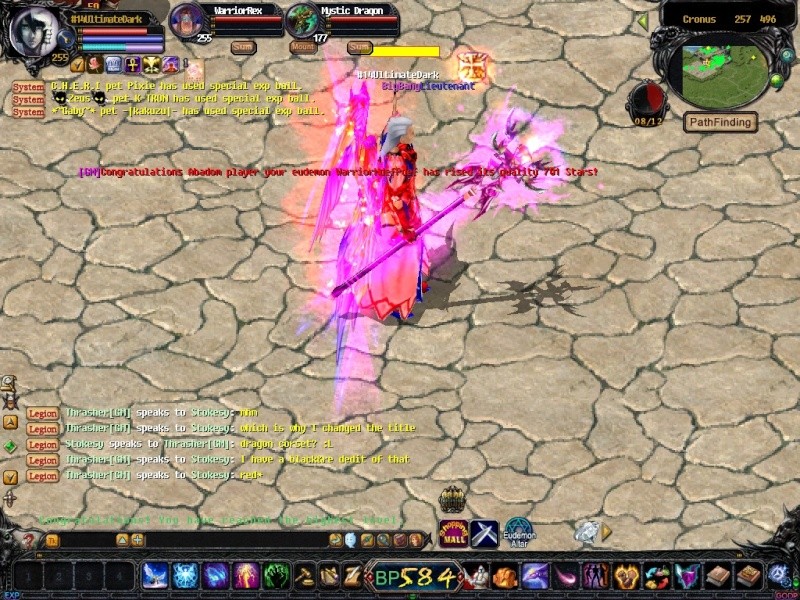 Red Demon Song Sword, Pink Splendor Staff and Blue Holy Poem Blade Closeups
Thanks to those who posed.
New Phoenix Wings
Enjoy!